Marouane Fellaini says the whole dressing room is behind under-fire Manchester United manager Jose Mourinho.
The Old Trafford giants have lurched from one issue to another during an uncomfortable start to a season that threatens to unravel.
United are out of the Carabao Cup and in the midst of their worst start to a league campaign in 29 years after an embarrassing 3-1 loss at West Ham.
There was no respite in the Champions League and boos followed the 0-0 draw at home to Valencia, with a meek display against a side with just one win to their name this season keeping the pressure on Mourinho.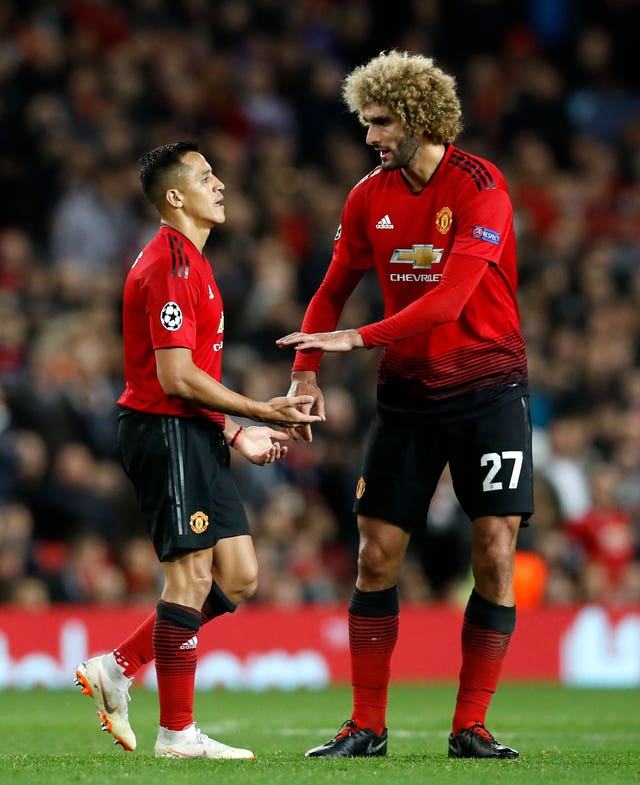 Whispers of dressing-room disquiet continue as the odds on the United boss leaving shorten, but the players attempted to show a united front by breaking with tradition by taking part in a pre-match huddle.
"Everyone is going in the same direction to try to improve and to do better," Fellaini said of the on-pitch huddle.
"I think we wanted to show that we are together."
Put to Fellaini that United had not done that before, the Belgium midfielder added: "I think it was a bad day against West Ham. We were all bad.
"Today I think we showed improvement and we have to keep going.
"Everybody (was behind the idea). I think everybody is behind the manager.
"We have to do our best and do our job. We showed it today, but we have to do better on Saturday."
United certainly need to stop the rot when Rafael Benitez's Newcastle visit on Saturday evening.
Mourinho has gone four consecutive home matches without a win for the first time in his managerial career, with United on their longest winless run since the Louis van Gaal era.
But Fellaini saw enough positives against Valencia to believe United will get back to winning ways before the international break.
"Yeah (it was a frustrating night), but it was much better than West Ham," the 30-year-old said.
"We put energy, effort, we run forward, we try to score the goal. OK, we didn't tonight but we have to keep going.
"We have to continue to work hard. We have the the next game Saturday and we play every three days so it's another chance to do better. We have to work hard and try to win on Saturday.
"It is always good to win the game before the break for internationals. Yes, it's important."
Fellaini added: "The spirit is there. You saw it today, but we have to win on Saturday."
United are without a home win since the season-opener against Leicester on August 10, thanks in no small part to key players under-performing.
Romelu Lukaku is among the culpable parties and Fellaini accepts the striker's confidence appears to have been dented by five successive scoreless appearances.
"It's always like that for strikers," the imposing midfielder said of his Belgium team-mate.
"They have to score to be confident. At the moment it doesn't but I hope he will on Saturday and show his confidence."