Victoria Beckham has introduced her daughter Harper to the Spice Girls movie – and the seven-year-old loves it.
The Spice Girl-turned-designer posted a video on her Instagram Stories of 1997's Spice World being played on a tablet.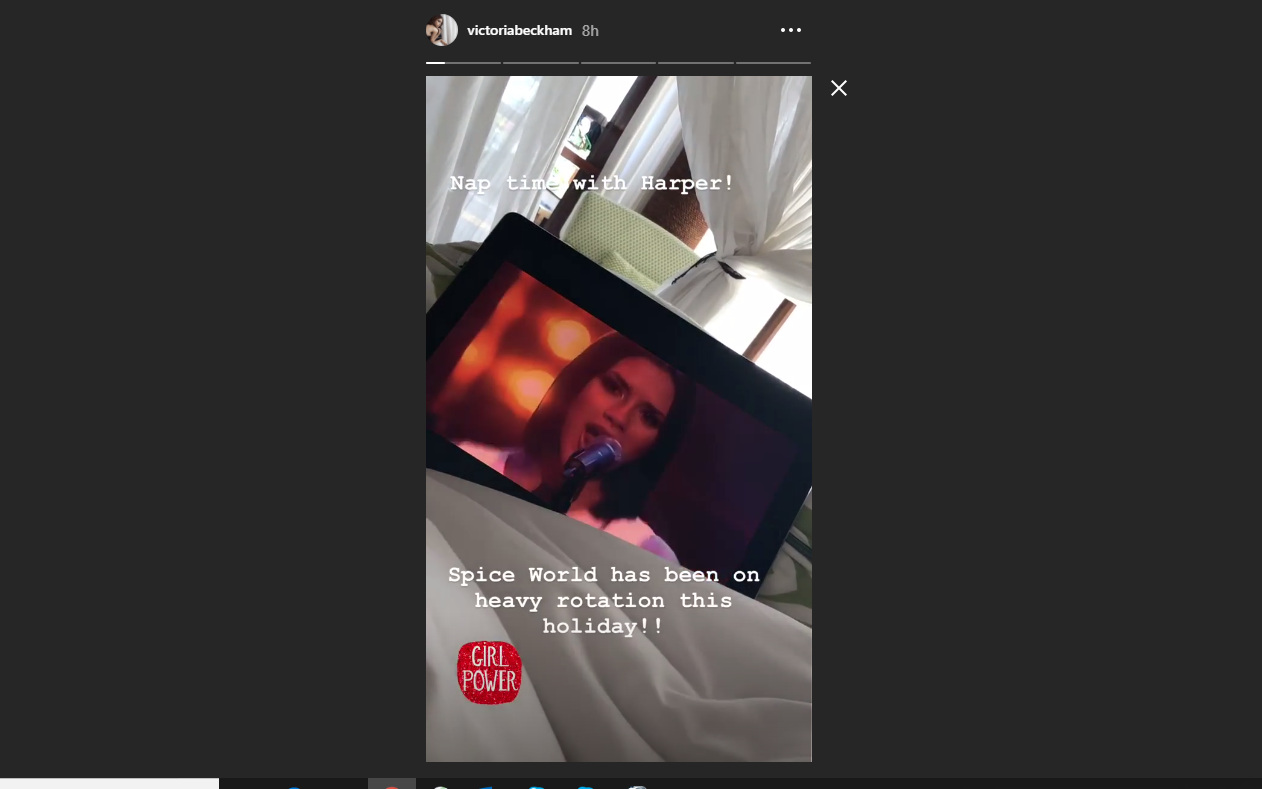 "Nap time with Harper!" Beckham wrote.
"Spice World has been on heavy rotation this holiday!!"
The pair watch a clip of Beckham talking to her bandmate Mel C about her wardrobe dilemma.
"It's always the same. I never know what to wear," she says.
Mel C replied: "It must be really hard for you, Victoria. You know, trying to decide whether to wear the little Gucci dress, the little Gucci dress or the little Gucci dress?"
Victoria captioned the clip: "Not only is Harper obsessed with the Spice Bus… She now wants 'a little Gucci dress'."